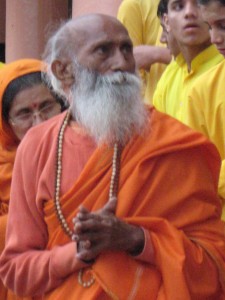 Because I am a Yoga instructor myself, practitioners and teachers from various Yoga disciplines have turned to me for sympathetic editing of their works. And because I am a serious student of meditation, other seekers have found their voices, completed and published their projects because of our collaborations. One of my own books-in-progress, Mind The Gap, describes how I employ Yogic tools and practices to help others go deeper into their own creativity and sustain their imaginative flow. Some clients say they have developed new qualities of mind and heart because of these methods and our focused work together.
Testimonials
I feel so fortunate to have found the ideal editor for my two books Yoga for a Happy Back and Scoliosis and the Art of Letting Go.  Anne Marie Welsh combines her vast experience as a writer and editor with her training as a Yoga teacher to provide me with sound advice as well as spiritual guidance on my path towards becoming a published author. Her support and encouragement have been instrumental in getting my books off the ground.  She skillfully maintains the tone of my voice through her edits and always stays true to the intent of my books. Her suggestions are thorough and accurate as her goal is to bring out the best author in me. I couldn't be happier to have Anne Marie on my writing team!
 Rachel Krentzman, Yoga Therapist and Author
Scoliosis and The Art of Letting Go
Yoga for a Happy Back
Anne Marie Welsh provided me with much more than editorial services for the books in my Deliberate Happiness series. Because she opened herself to the messageof the material and to my intentions, she was able to revise and streamline the texts, making them clearer and more engaging to readers. Eventually I trusted her judgment so much I asked her to add certain ideas herself and rewrite some sections. She did this while honoring my own voice and tone. She is a sensitive editor, sympathetic coach and an exceptional writer herself — traits that make her perfectly suited to be The Book Doctor.
Antoinette Spurrier, Counselor and Author
Creating Deliberate Happiness , a series of six books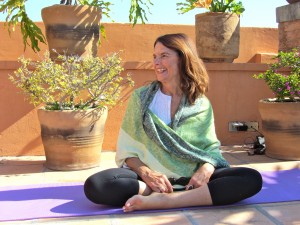 When I was looking for an editor for the book, I Became My Heart, I felt it needed someone who possessed two major qualities. The first was to be a capable (and very experienced) editor who could competently improve the readability of the material. The second quality would be sensitivity to the spiritual topic, someone who could appreciate the special nature of the content. In The Book Doctor – Anne Marie Welsh, I found both qualities in abundance. She was able to transform a manuscript still in bits and pieces into a book and imbue it with a high level of professional quality. She was a delight to work with and offered her experience, enthusiasm and encouragement wholeheartedly. The communication with her was excellent and she managed to edit the material in a very timely fashion. I cannot recommend her highly enough. I will always appreciate her contribution as I now do her friendship.
Paul Gorsuch, Author
Anne Marie is an utter joy to work with. She has a profound sensitivity to the subject matter and the author's voice while also keeping an eagle eye on detail. Simply put, she makes you a better writer in every way!
Bhava Ram, Author and Deep Yoga Founder
Deep Yoga: Ancient Wisdom for Modern Times
The 8 Limbs of Yoga: Pathway to Liberation